Museum Quality Rug Restoration
100%
In-Plant

Carpet Repair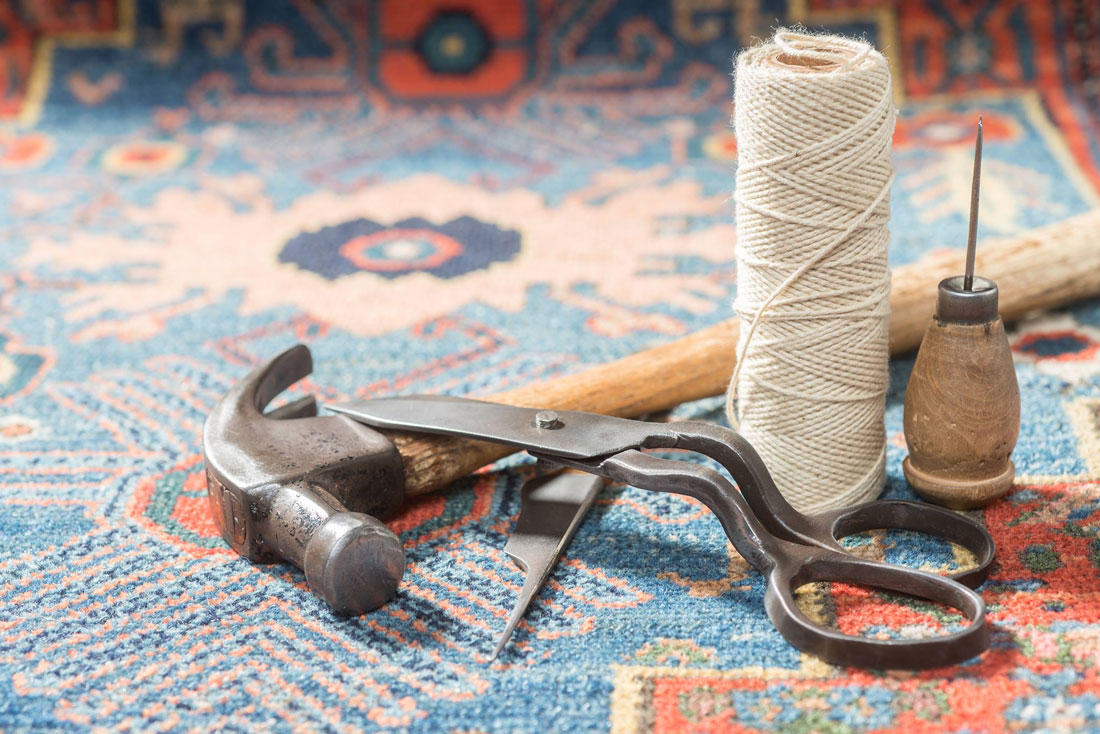 We Specialize in Antique Oriental Rug Repair
Our techniques preserve the original character of antique pieces by expertly reweaving damaged areas using high quality antique wool. Antique rug repair is truly one of our greatest passions and our goal is to restore your rugs so that it will last for generations to come.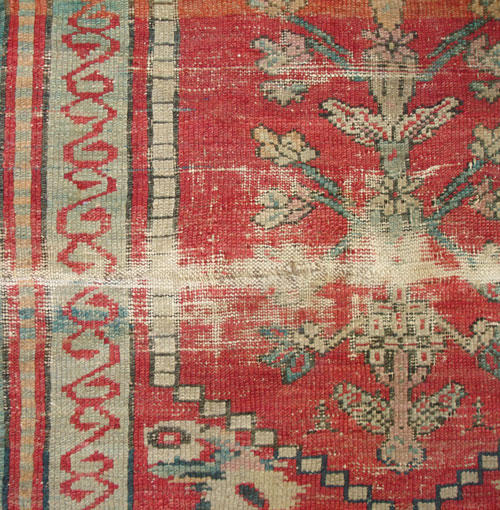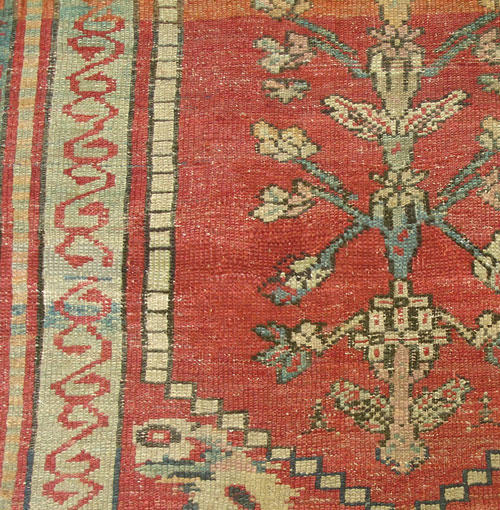 Please Visit Us, Email Us, or Visit Us for a Repair Estimate
When emailing us, please include pictures of the front and back of the carpet. Please also include the carpet's size. We will ask you any further questions as needed.
Protect Your Rugs
Like cars, carpets need regular maintenance due to wear and tear. The sides and ends are the first line of your rug's defense in protecting them from unravelling. Have your rugs maintained every five to ten years to keep it looking great and lasting for generations.
Fringe Repair: Zangera
Unravelling ends are usually caused by normal foot traffic over time. We recommend the "Zangera" stitch for thin rugs which not only looks great, but completely secures the rug from any further unravelling.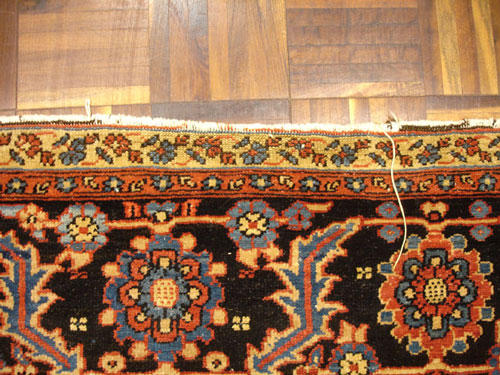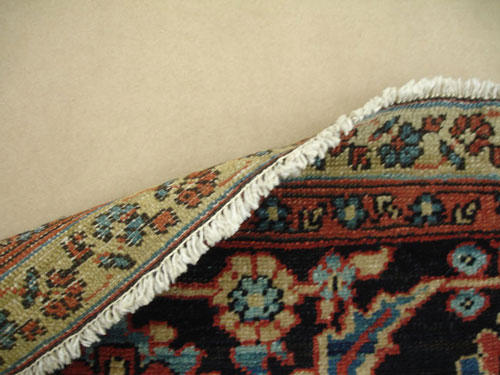 Fringe Repair: New Fringe
Damaged fringe can be caused by traffic and/or vacuum cleaners. New fringe replaces the damaged fringe and looks better on thicker rugs and better matches their character. New fringe also completely protect and secure ends from unraveling.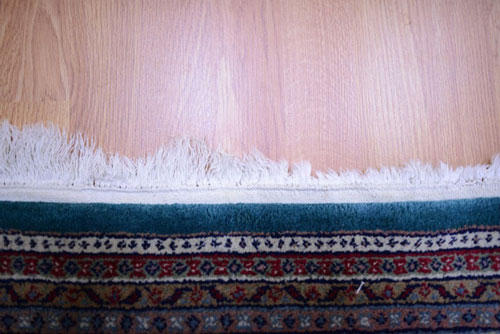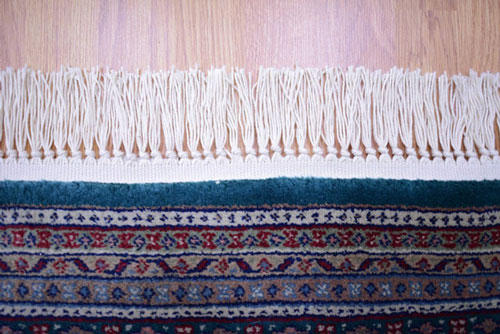 Edge Repair
Unravelling sides are usually caused by normal foot traffic over time. We recommend securing the sides which not only looks great, but completely prevents the sides from further unravelling.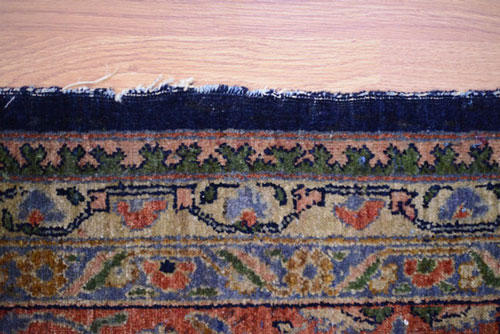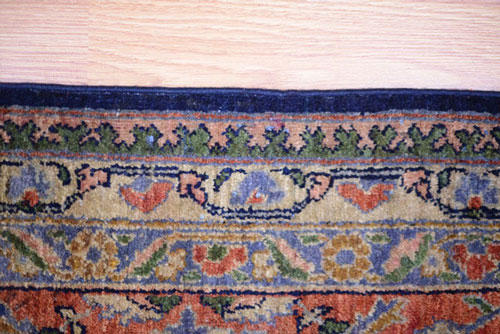 Does Repair Affect a Carpet's Value?
A common question is whether or not repairing rugs affect their value. A quality repair, using high quality vegetable dyed wool and proper technique, will always add to the value of a rug whether it is new or a one-of-a-kind masterpiece. However, when a rug is repaired poorly, using the wrong wool or technique, or is repaired in a way which goes against its original character, rugs will lose value as a result. At Koko Boodakian & Sons you can be assured that your rugs always receive the highest quality repairs.
Complete Restorations
Restoring antique oriental carpets is one of our greatest passions. Once restored, these works of woven art live on to be cherished by many future generations instead of disappearing forever. We think that is spectacular.